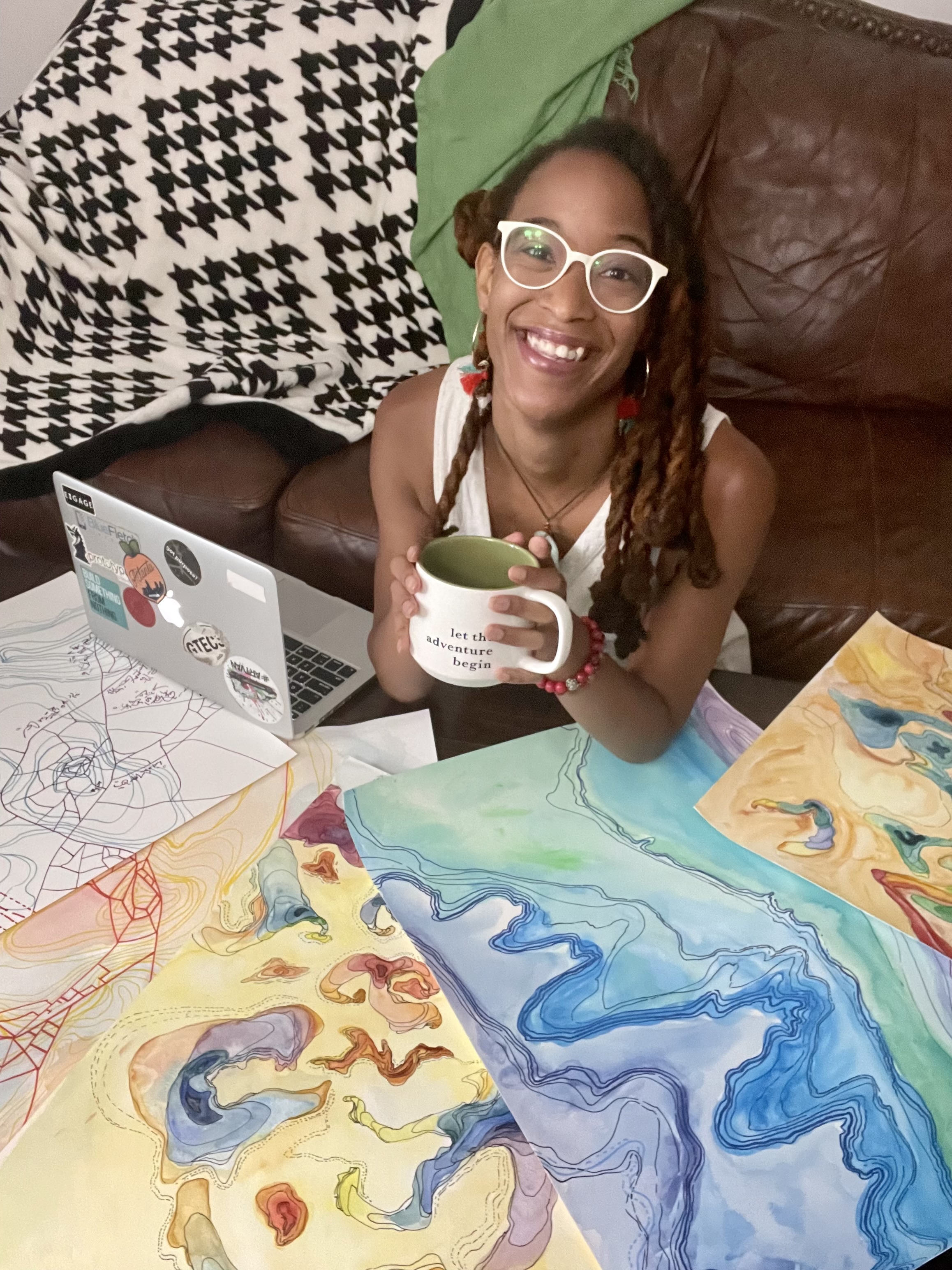 Mia Anika is an artist from Atlanta, Georgia. She advocates for holistic approaches to mental health and wellness and explores emotional regulation through her work.
Creative expression is vital to resolving mental conflicts to provide a path to healing: Art Heals the Broken.
Drawing inspiration from artists such as Julie Mehretu, Valerie S. Goodwin, Mildred Thompson, Tiffany Chung, and Michi Meko, she creates maps that explore transitions and disruptions between emotional states and thought processes.


Her work has recently appeared in
Abstraction
Magazine, Fulton County Arts & Culture Public Art Collection, Racine Public Library, and a community installation in historic Pittsburgh, Atlanta, presented by the National Black Arts Festival (NBAF).
World-building is a cerebral exercise. Imagine not just the texture of a given terrain but the atmosphere. The genius loci is the spirit of a place, and we can register its dimensions of it according to our five senses; someplace visible, tangible, and audible.

- Mia Anika